Please E-mail suggested additions, comments and/or corrections to Kent@MoreLaw.Com.
Help support the publication of case reports on MoreLaw
Date: 05-15-2018
Case Style:
United States of America v. Fred Aaron Corona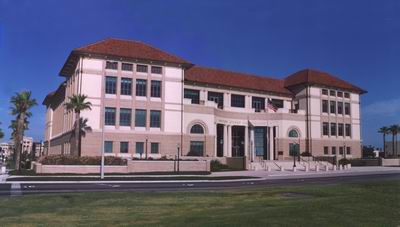 Southern District of Texas Federal Courthouse - Corpus Christi, Texas
Case Number: 2:17-cr-00737
Judge: John D. Rainey
Court: United States District Court for the Southern District of Texas (Nueces County)
Plaintiff's Attorney: Lance Watt
Defendant's Attorney: Scott Ellison
Description: Corpus Christi, TX - Another Local Man Sent to Prison for Firearms Violation

A 25-year-old Corpus Christi man has been ordered to federal prison following his conviction of being a felon in possession of a firearm.

Senior U.S. District Judge John D. Rainey sentenced Corona to 37 months imprisonment to be immediately followed by 2 years of supervised release.

In February 2017, officers detained Corona for violating a park curfew. While speaking with the officers, Corona appeared to be intoxicated. Corona was arrested and officers impounded his vehicle, at which time authorities discovered a loaded .380 caliber semi-automatic handgun in the glovebox. Corona had previously been convicted in state court for numerous felonies and is prohibited by federal law from possessing firearms and ammunition.

Corona was taken into federal custody in December 2017 as part of Operation City Shield, a coordinated federal, state and local law enforcement operation designed to identify violent offenders, stop gun violence and protect the community.

Corona will remain in custody pending transfer to a U.S. Bureau of Prisons facility to be designated in the near future.

The Bureau of Alcohol, Tobacco, Firearms and Explosives and the Corpus Christi Police Department conducted the investigation.
Outcome: Defendant was sentenced to 37 months' in prison.
Plaintiff's Experts:
Defendant's Experts:
Comments: