Please E-mail suggested additions, comments and/or corrections to Kent@MoreLaw.Com.
Help support the publication of case reports on MoreLaw
Date: 05-15-2018
Case Style:
United States of America v. Alvin Kincerely Law, Jr.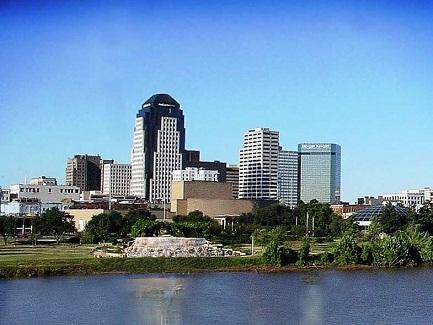 Western District of Louisiana - Shreveport, Louisiana
Case Number: 5:17-cr-00240-EEF-MLH
Judge: Elizabeth E. Foote
Court: United States District Court for the Western District of Louisiana (Rapides Parish)
Plaintiff's Attorney: J. Aron Crawford
Defendant's Attorney: Betty Lee Marak - FPD
Description: Shreveport, LA - Previously convicted felon sentenced to more than 3 years in prison for illegal possession of a firearm

A Shreveport man was sentenced Tuesday to 37 months in prison for illegal possession of a firearm.

Alvin Kincerely Law Jr., 30, of Shreveport, was sentenced by U.S. District Judge Elizabeth E. Foote on one count of possession of a firearm by a convicted felon. He was also sentenced to three years of supervised release. According to the January 25, 2018 guilty plea, a Shreveport Police officer conducted a traffic stop on a red pickup truck Law was driving on June 26, 2017. Before the truck came to a stop, the officer saw a black object being tossed out of the driver's side window. A firearm was later retrieved and was found to be a Lorcin, Mira Loma, CA, USA, model: L380, .380 caliber pistol. Law has a 2011 felony conviction for possession of marijuana, fourth offense and cannot legally possess a firearm.

This case is part of Project Safe Neighborhoods (PSN), a program bringing together all levels of law enforcement and the communities they serve to reduce violent crime and make our neighborhoods safer for everyone. Attorney General Jeff Sessions reinvigorated PSN in 2017 as part of the Department's renewed focus on targeting violent criminals, directing all U.S. Attorney's Offices to work in partnership with federal, state, local, and tribal law enforcement and the local community to develop effective, locally-based strategies to reduce violent crime.

The ATF and Shreveport Police Department conducted the investigation.
Outcome: Defendant was sentenced to 37 months in prison, followed by three years of supervised release.
Plaintiff's Experts:
Defendant's Experts:
Comments: